Project Management Support Services
Achieving Project Results
"Achieving Quality Growth and Development for Minority Businesses thru Strategic and Targeted Investment, Education and Market Integration"
Enhancing Project Management:
Development of PMP (Project Management Plan)
Determination/Evaluation of Delivery Method
Evaluation of Project Insurance
                  Surety Requirements
                  OCIP (Owner Controlled Insurance Program vs.
                  CCIP (Contractor Controlled Insurance Program)
                  Sub Guard (Subcontractor Default) vs. Bonding
Speed to Market Strategies
                  Fast-Track – Accelerated Preconstruction Process
                  Schedule Compression
                  Project Incentives vs. Penalties
                  Strategies for Phased Delivery and Turn-over
Managing Jurisdictional Issues
                  PLA – Project Labor Agreement Review
Value Engineering
Constructability Reviews
Budget Analysis (Pre-GMP, GMP, IGMP/OGMP)
Pre-Bid Process Management
Delay Claim Analysis
Non-Compliance Analysis – Remedy/Negotiations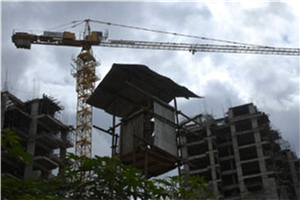 Added Value:       "Cost Savings Focus"
Creating a Fundamental Shift in the Construction Market and how it views and interprets project cost
Establish process for Identification and communicating cost
Manage process – certification of cost
Process/protocols for distribution of project savings/incentives
Defining "Cost of Work"
Discharging/Recovering non-certifiable project cost
Define "Risk-Reward" Theories
Establish fair and equitable contract negotiations
Change Management Process Implementation 
Managing the Close-out Process, Negotiations and Reconciliations
Building Industry Credibility
Relationships are built on Trust, Friendship and Industry Credibility
Through my time working with Marvin, I have observed his excellent interpersonal skills and I admire his steady demeanor in tense situations. He is a solid performer.
St. Louis Cardinals, LLC – Ballpark Project
John F. Loyd
Owner's Representative
Construction Cost: $273 million (all phases)
Contact Us
Only takes a few seconds!