Implementing a Construction Audit Process is essential to a successful Project Outcome
"Achieving Quality Growth and Development for Minority Businesses thru Strategic and Targeted Investment, Education and Market Integration"
Construction Audit Services
ROI – Return on Investment
Construction Cost Savings (Recovery and Avoidance)
Controlling and Mitigating Project Risk
Objectives
The objective during each Client engagement is to effectively monitor and control the construction costs. This includes establishing and implementing procedures to protect and mitigate owner risk, reduce/eliminate contractor discretionary spending, controlling allowances, contingency spends, non-allowable cost in Change Orders, etc.  Supporting the Clients program and protecting the interest of the project to the letter and spirit of the contract. 
CMP will work jointly with your team on this project and provide only the required and effective assistance needed from the project inception through closeout by:
Identifying areas of increased risk related to your construction project
Verifying the accuracy of billings or charges and contract compliance
Evaluating whether funds are being used in the manner intended by management and all levels of leadership
Reporting potential cost savings and/cost avoidance and/or potential recovery
Identifying areas for process improvement opportunities/eliminating inefficiencies
Follow-up and resolve of outstanding/identified issues and reporting the status for corrective action as needed
Assisting with the effective project close-out of the program in a timely manner
Financial Management and Analysis
Audit Support Services – Cost Recovering
Neutralize contractor cost escalation strategies
Reducing project cost without program compromise
Cost reductions by re-purposing project program
Employing process and systems that provide "Predictable Project Results" for Owners 
Building Industry Credibility
Relationships are built on Trust, Friendship and Industry Credibility
"Marvin assumed the leadership position in the financial management of the project. He very quickly assessed the project's financial condition and moved to greatly improve the contractor's performance in this area.  Because of his efforts, we are going to be able to achieve a financial closeout of this project in record time.  Through my time working with Marvin, I have observed his excellent interpersonal skills and I admire his steady demeanor in tense situations. He is a solid performer."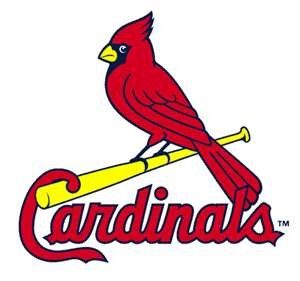 St. Louis Cardinals, LLC – Ballpark Project
John F. Loyd
Owner's Representative
Construction Cost: $273 million (all phases)
"Missouri Baptist Sullivan Hospital found Marvin to be not only extremely competent in the construction management role as well as he has an innate ability to develop relationships with the entire project team. Marvin has a way of holding people accountable in a way that is not offensive to the individuals.
The projects Marvin completed for MBSH all came in under the established budget and met our community need.  Each of the projects for MBSH had unique challenges of working with existing buildings and budget constraints. Marvin was able to think creatively and push the team to make right choices to meet the financial challenges while not compromising the service level that we desired to provide for our patients.  His knowledge base and attention to detail in my experience are rare in construction management."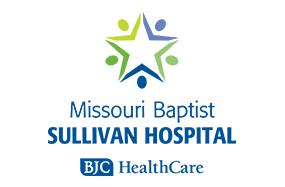 Missouri Baptist Sullivan Hospital
Tony Schwarm
President
Construction Cost: $20 million (all Phases)
How can an organization with a significant building project benefit from a construction audit?
A construction audit can help set the tone of the project by establishing oversight. Involving an experienced construction auditor in the contract stage often results in increased savings through cost avoidance.  Early involvement yields more savings than a stand-alone, closeout audit. Bringing an auditor in during the contract stage will also help you determine that your risk and rights under the contract are being protected.  Many organizations may not have experienced professionals internally who have the construction expertise to lead an audit. With a construction audit, you look at contract terms, identify overcharges, suggest how to better manage risks and examine your control procedures to make sure they're functioning properly. These audits keep all parties honest.
The process doesn't just benefit the business owner. The construction company often benefits from the audit as well. A construction audit assures you that the financial piece of the project is being well managed and monitored, which strengthens the relationship between the business owner and the construction company. When you perform audits, costs are verified and the cost structure is reviewed. This can significantly shorten the closeout period, the time from when the project is substantially completed until the contractor receives final payment. A shorter closeout period saves you and the contractor a lot of time, money and effort. A well-managed and controlled project also results in fewer conflicts. So, there's less need for negotiations at the end of the project, helping to avoid potential costly disputes and litigation.
How can business leaders determine if a construction audit is right for their organization?
You need to look at the project size and duration, as well as contract type. There is greater risk, but also greater opportunity for savings, in a cost based contract. Construction audits are suggested for projects with fewer than three bidders, low fees or a fee based on percentage of the cost. Other indicators include projects over budget, change orders in excess of 10 percent, no reconciliation of job cost to invoices, self-performed work, shared saving clauses, and large contingencies and/or allowances. Audits are also suggested for high profile or high-risk projects. You should also review the results of previous audits. Another important consideration is the owner's experience with construction projects. If the owner only builds something every 10 years, his or her experience level is not high. You should also look at your experience with the contractor. If you have none, it's typically a high-risk project. Using the same contractor for five or six years can also increase your risk. Who knows better how to get around your internal controls than somebody you've been working with for years? There are a lot of factors that go into getting an accurate risk profile.
Why do you need to involve an auditor?
While the construction manager and owner's representative generally look at the financial aspects of the project, their roles differ from that of an auditor. Consider the construction manager's role. He or she is focused on the project, the schedule, the contractors and construction methods.
That person also focuses on financials but from the contractor's point of view. If an owner's representative is involved, this person tends to focus on managing construction resources, advising the owner on construction methods and procedures, and assuring adherence to the architect's plan and schedule. He or she also reviews the contractor's payment request to determine if it's reasonable. What the auditor brings is focus on strengthening financial controls over the process. He or she audits financial transactions to ensure compliance with contracts and works with the owner's representative to manage the whole process. The auditor looks at the project cost structure, which includes subcontractor costs, purchase order costs, relationships between contractors and contract compliance.
Can a company benefit by auditing previous construction projects?
Going back to try to recoup money can be hard to do once the retainer has been paid out. If you can audit before you lose that leverage, your recovery will be much greater. You can also go back and review the procedures and internal controls for a project. That can help strengthen your process and construction department for upcoming projects.
Where does a cost segregation review come into play?
During a construction audit, you're looking at the underlying cost structure of the project. If you know you're going to do a cost segregation study at the end of the project, you can definitely obtain synergies and maximize ROI by having the audit team perform the cost segregation work at the same time.
A typical/average ROI on a construction audit is 1-3% of the project's costs. Engaging CMP to review your project cost and risk can provide a number of qualitative and tangible benefits, including:
Cost avoidance-recovery of overcharges
Lower capital costs – Owner procurement of bulk purchases, taking contractor discounts, rebates, etc.
Reduced project risks – Controlling Owner's Right to Audit, Review and Preserve Cost Documentation
Fewer open issues and disputes
Stronger financial controls and reporting – Accountability, positive-negative reinforcement
Enhanced communication and project delivery
Tighter policies and procedures for purchasing, use of contingencies/allowances, etc.
Improved contract language
Better regulatory compliance
What is a Construction Audit?
A construction auditor's primary function is to provide a systematic and independent
examination of data, records, operations and performance of a construction project for a stated purpose.
For construction auditing this means:
Contract review for risk mitigation and management
Compliance with the design and/or construction contract
Validity of the records for billing, expenses, equipment, etc.
Accuracy of the calculations for mark-up, insurance, labor burden, overhead, etc.
Benefits of construction audits include: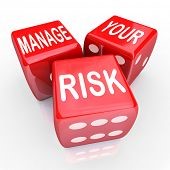 Reduced costs for owners
Capture and recovery of over/under billings                  
Detection of fraudulent behavior
Increased accuracy and efficiency for future projects
Document Lessons Learned at Close-out
Auditing should be considered a tool and not a weapon.
Contact Us
Only takes a few seconds!