Marvin L. Johnson  CCA, CCP
EDUCATION
California Coast University, BS Business Management
Amos Tuck School of Business Administration at Dartmouth
Kellogg Graduate School of Management at Northwestern University
John Cook School of Business at Saint Louis University
Meramec Community College, St. Louis, Missouri, AAS Architecture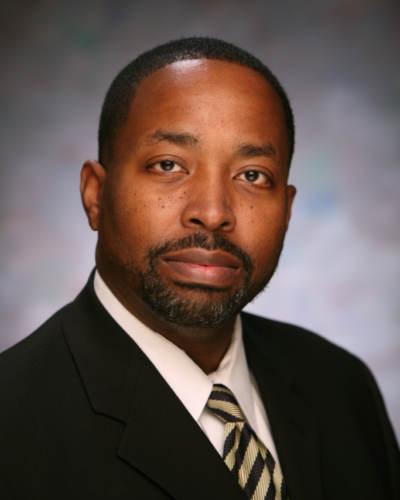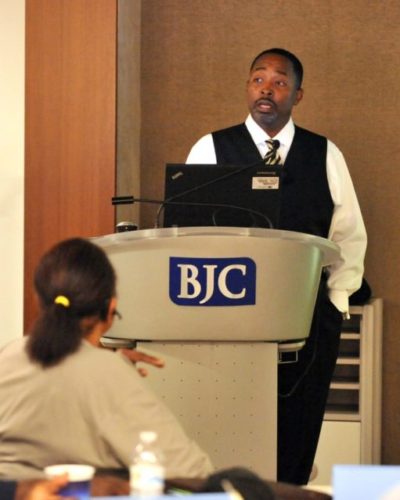 PROFESSIONAL CERTIFICATIONS AND ORGANIZATIONS
CCA, Certified Construction Auditor
NACA National Association of Construction Auditors
November 2012 – Present
CCP, Construction Control Professional
NACA National Association of Construction Auditors
November 2012 – Present
$Billion Dollar Impact Program – Inaugural Year 2012
St. Louis Minority Supplier Development Council
August 2012
Accepted BJC Healthcare Award from St. Louis Minority Supplier Development Council $Billion Impact Program – Inaugural Year
Linkedin's 200 Million Member Milestone
Linkedin – Issued by: Deep Nishar, Senior Vice President-Products and User Experience
February 2013 – Ranking Member of Linkedin's Top 1% – Most Viewed Linkedin Profiles For 2012
National Association of Construction Auditors
Regular Professional Member in Good Standing – National Chapter – September 2012 – Present
MOSHE – Missouri Society for Healthcare Engineering
Local Affiliation of ASHE – American Society for Healthcare Engineering
Corporate Member – September 2008 – Present
Missouri Hospital Association
Corporate Member – September 2008 – Present
PROFESSIONAL REFERENCES AND RECOMMENDATIONS
See 28 Professional Recommendations at Marvin L. Johnson – Linkedin.com
Linkedin – Affiliated Professional Groups
NACA – National Society of Construction Auditors
AGC of St. Louis
Construction Forum – St. Louis
CMAA – Construction Management Association of America
Construction Professionals Forum
Construction Project Delivery Network
Focus on Training
Healthcare Construction Managers Association
IPD – Integrated Project Delivery Thought Leaders
PROFESSIONAL SPEAKING-TRAINING AND INDUSTRY PRESENTATIONS
Lorman Educational Services (Professional Speaking/Continuing Education Services)
Topic: Managing Construction Projects in Missouri 2007 Workshop
Managing Construction Projects in Missouri 2008 Workshop
Construction Ethics 2008
Managing Preconstruction 2008
Washington University in St. Louis
University of Missouri-St. Louis and Washington University Joint Undergraduate Engineering Program
Class Special Guest Speaker – Dispute Avoidance and Alternative Dispute Resolution, T14JCE 4730
Professor Frank Wilson, MCM, GCPM
Washington University in St. Louis
University of Missouri-St. Louis and Washington University Joint Undergraduate Engineering Program
Class Special Guest Speaker – Construction Communications – Operations and Management, T14 JCE 4730
Professor Frank Wilson, MCM, GCPM
ASHE – American Society for Healthcare Engineering 2015 PDC Summit, San Antonio, Texas
Presentation – Innovating Healthcare's Uncharted Waters – Balancing Flexibility and Cost Control in Construction Projects
U.S. Army Corps of Engineers Little Rock, Arkansas District
Construction Management 101
National Society of Professional Estimators
Cost Challenges – New Cardinals Busch Stadium Ball Park Complex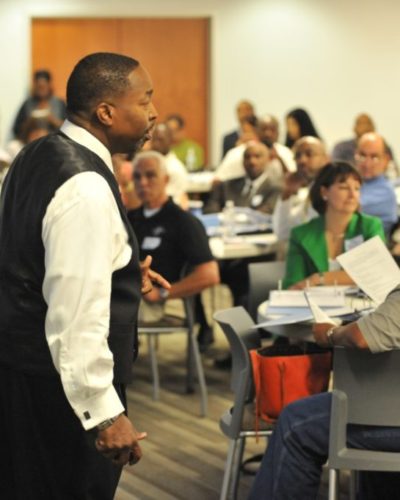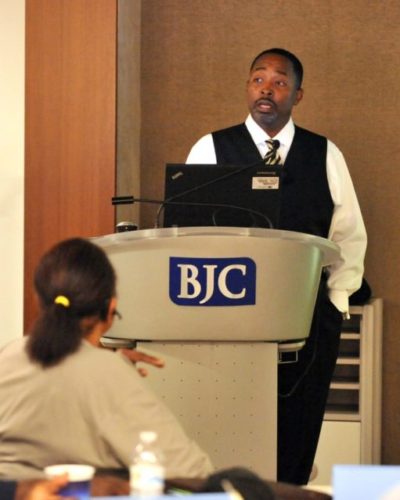 PROFESSIONAL CERTIFICATIONS AND ORGANIZATIONS
CCA, Certified Construction Auditor
NACA National Association of Construction Auditors
November 2012 – Present
CCP, Construction Control Professional
NACA National Association of Construction Auditors
November 2012 – Present
$Billion Dollar Impact Program – Inaugural Year 2012
St. Louis Minority Supplier Development Council
August 2012
Accepted BJC Healthcare Award from St. Louis Minority Supplier Development Council $Billion Impact Program – Inaugural Year
Linkedin's 200 Million Member Milestone
Linkedin – Issued by: Deep Nishar, Senior Vice President-Products and User Experience
February 2013 – Ranking Member of Linkedin's Top 1% – Most Viewed Linkedin Profiles For 2012
National Association of Construction Auditors
Regular Professional Member in Good Standing – National Chapter – September 2012 – Present
MOSHE – Missouri Society for Healthcare Engineering
Local Affiliation of ASHE – American Society for Healthcare Engineering
Corporate Member – September 2008 – Present
Missouri Hospital Association
Corporate Member – September 2008 – Present
RECENT SIGNATURE PROJECTS
St. Louis Riverfront Stadium Complex – St. Louis, MO
Senior Project Manager/Preconstruction (IGMP Development)
$1.1 Billion
2.5 million sq. ft. stadium complex, structure parking, plaza's and outdoor theatre
Miami Dolphins Renovations and Retrofit – Miami, FL
Senior Project Manager/Structural Steel QA/QC
$600 million
Stadium renovation – suites, plaza's, cantilevered canopy, concourses
St. Louis Cardinal New Ballpark – St. Louis, MO
Senior Project Manager – Operations
$273 million
New Ballpark and Cardinal Corporate Offices
Missouri Baptist Medical Center
Senior Project Manager/Owner's Rep – Integrated Project Delivery
$132 million construction/$72 million Phase I
244,000 sq. ft. West Pavilion Bed Tower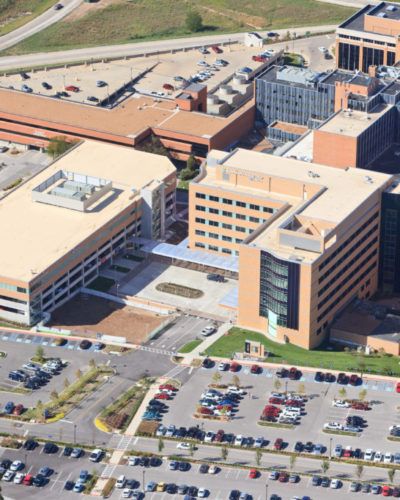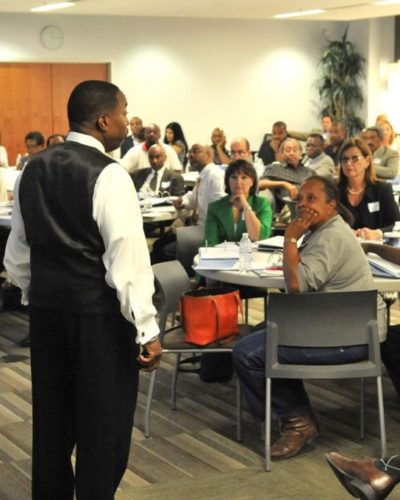 EXPERIENCE
Mr. Johnson has amassed 28 years of construction management experience in the local, regional and national design and construction markets. His Sr. Project Management expertise contributed to the placement of over $1 Billion of construction in the St. Louis metropolitan area and the surrounding Mid-West and South-East Regional markets. Mr. Johnson has been recognized for his outstanding project management performance in the delivery of complex building programs.
Marvin L. Johnson currently serves as Senior Consultant and Member of Construction Management Partners, LLC (CMP). CMP is a consulting practice specializing in the areas of Project Management and Owner's Representative Services. Specialty markets include Healthcare, Higher Education and Major League Sports Facilities. Other responsibilities include financial management, cost avoidance/recovery, preconstruction-speed-to-market strategies, project budget cost control, business development, corporate strategic planning for market growth. Marvin's subject matter expertise covers a wide range of industry markets and services which include leadership focus on "Achieving Project Results and Predictable Outcomes" In addition, Marvin supports Hunt Construction Group, An AECOM Company with preconstruction development related to cost and structural steel fabrication production monitoring for the St. Louis Riverfront Stadium Complex and the Miami Dolphins Complex Renovation.
CORE COMPETANCY
• Recognized industry performer – Skilled presenter and closer. Understanding of sales strategies and team development.
• Development of internal and external Diversity Initiatives and Partnering strategies.
• Team leader – Responsible for effective allocation and use of staff resources for client results-driven programs.
• Highly skilled writer and communicator – Proposals, project scope development and organizational documents.
• Proficient and demonstrated project management skills that include all phases of design management, preconstruction, construction phase services and post construction. Management of schedule development processes, logic initiation, project delivery strategy, cost validation, scope management, contract management, claims, management controls, Pre-GMP, final GMP and implementation management. Prolog Manager, Expedition, Sure-Track, P3, CMIC, Microsoft Word, Power Point, Excel.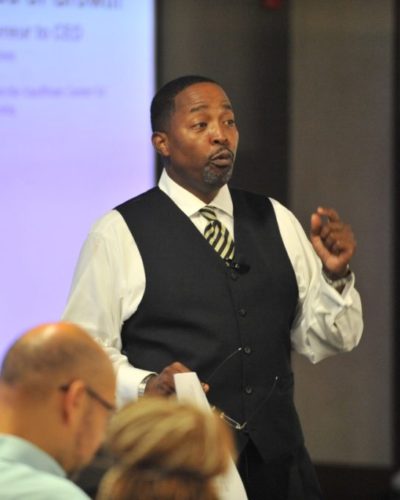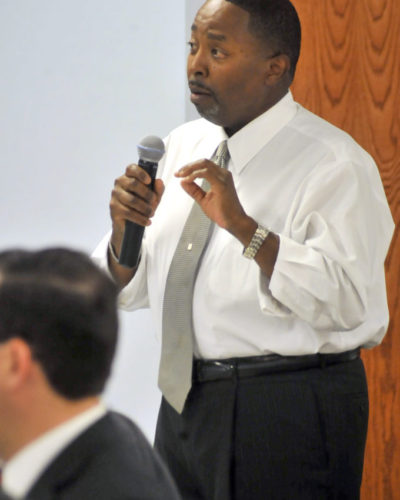 PROFESSIONAL FOCUS ON ENHANCING PROJECT MANAGEMENT
Development of PMP (Project Management Plan)
Determination/Evaluation of Delivery Method
Evaluation of Project Insurance
Surety Requirements
OCIP (Owner Controlled Insurance Program vs.
CCIP (Contractor Controlled Insurance Program)
Sub Guard (Subcontractor Default) vs. Bonding
Speed to Market Strategies
Fast-Track – Accelerated Preconstruction Process
Schedule Compression
Project Incentives vs. Penalties
Strategies for Phased Delivery and Turn-over
Managing Jurisdictional Issues
PLA – Project Labor Agreement Review
Value Engineering
Constructability Reviews
Budget Analysis (Pre-GMP, GMP, IGMP/OGMP)
Pre-Bid Process Management
Delay Claim Analysis
Non-Compliance Analysis – Remedy/Negotiations

Added Value:
"Risk Mitigation and Cost Savings focus through the implementation of a Construction Audit Program"
Creating a Fundamental Shift in the Construction Market and how it views and interprets project cost
Establish process for Identification and communicating cost
Manage process – certification of cost
Process/protocols for distribution of project savings/incentives
Defining "Cost of Work"
Discharging/Recovering non-certifiable project cost
Define "Risk-Reward" Theories
Establish fair and equitable contract negotiations
Financial Management and Analysis
Audit Support Services – Cost Avoidance vs. Recovery
Neutralize contractor cost escalation strategies
Reducing project cost without program compromise
Cost reductions by re-purposing project program
GET A FREE QUOTE
Only takes a few seconds!